Tweet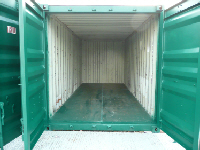 Self Storage Facility Biggleswade
Welcome to Self Storage UK, the UK's easiest to find and use Affordable Self Storage Solution.  Self Storage UK now offers an uncomplicated Storage Facility in Biggleswade Bedfordshire for anyone who has need to store almost anything that will fit in a secure Twenty or Forty Foot Steel Shipping container. These containers are very robust and strong and when you hire them you can put on your own lock in a strong shielded lock box or hire a strong block lock from us for a small refundable deposit. So costs you nothing.
The Storage Units can be hired for any length of time from one week to monthly, yearly or whatever you require.  contact_form lang=enThe containers are surprisingly cavernous inside and a 20 Foot container will hold an amazing amount of personal or industrial belongings/goods including such things as: furniture, works goods, car boot items, business / hobby equipment the list goes on but as the containers are really just an enormous steel box they can be stacked from the floor right up to the roof.
Self Storage UK Security
The site is entered through a site barrier and access is via a coded keypad so you can come and go as you please during the opening hours. For security reasons access is restricted to daytime hours and the site is under a complete lock-down at night with several electronic security measures in place for the obvious reasons.  The site is also covered by CCTV recording equipment for extra piece of mind. We know this can be a bit awkward sometimes but security is a big issue and we are sure people want to store their possessions somewhere safe and secure.
Easy Access to Self Storage UK
Storage units at our central location on the main north south A1 road are easily accessible from a wide area, although a lot of our customers are local from Biggleswade and Sandy we find people are also travelling quite a long way to store things here as our rates are very competitive. We are not far from Cambridge,  Milton Keynes,  Bedford,  Stevenage,  Huntingdon, Hatfield, St Albans the list goes on.
Very reasonable rates
Storage space is offered at a very reasonable rate for these containers and they are proving to be so popular we are expanding rapidly to keep up with demand so please book as early as possible to make sure you can get one to suit your needs. If you know you will need storage in the next few weeks better to let us know as early as possible so we can arrange to fit you in and save disappointment.
Or visit one of our other sites:
Or talk to us now,

By telephone on 01767 312182.
Contact us directly by mobile no: 07890035849